[ad_1]

One of Brazil's greatest current footballers, Neymar Jr, has come up with sensational claims about his career. The PSG-forward has said in an interview that the Football World Cup that is bound for next year, i.e. in 2022 in Qatar will be his last. 
Neymar said that he does not have 'the mental strength to deal with football anymore'. 
Football is a high-intensity, high-demand sport where big money is involved and players are under constant pressure from the media, club and the fans to perform. Such kind of pressure can get to the players and it may have staggering effects on the mental health of the players. Often, this topic is ignored ni football, but the pandemic allowed the FA to look into this topic of the mental well-being of players as well. 
"I think Qatar 2022 will be my last World Cup because I don't know if I have the mental strength to deal with football anymore," Neymar told DAZN.
"I will do everything to get there in good shape, to win with my country, to fulfil the dream I have had since I was a child and I hope I can achieve it," he added.
Neymar's comments come when there is increased attention to the mental health of players. It is observed that players do not talk about mental health openly.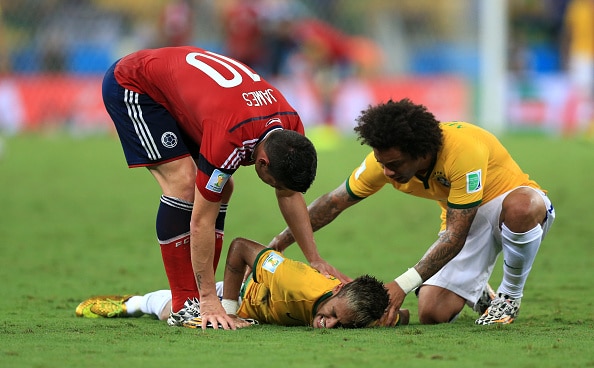 Neymar had previously missed the 2014 World Cup Semi-finals against Germany due to injury. Whie talking about it in the documentary 'Neymar Jr. Dinastia de Reyes', the Brazilian had said, "It was one of the worst moments of my career. It ruined my dream of playing in a World Cup, playing the semi-final, the final… I couldn't move my feet. I started to cry uncontrollably."
"They took me to the hospital, they examined me and the doctor told me: 'I have two pieces of news, one good and one bad. Which one do you want?' And I said, give me the bad one.
"He said: 'You are out of the World Cup'. Crying, I told him, 'What is the good news?' To which he told me: 'If it had been two centimetres to the side, you would not have been able to walk again'," he concluded. (as quoted by MARCA)
Fans will be excited to watch Neymar Jr come up with his A-game in the World Cup next year. 
[ad_2]

Source link