[ad_1]

2021 Athlete of the year: Gymnast Simone Arianne Biles of the United States of America has been declared the 2021 athlete of the year by TIME Magazine. Biles is one of the most decorated gymnasts of all time. At just 25 years of age, she has 32 combined medals in the Olympics and World Championships. 
She was in news during the 2020 summer Olympics in Tokyo as she decided to withdraw from the games after winning two medals. She had a chance of winning back-to-back golds for her country in Gymnastics but she chose her mental health over medal success. In a statement released by Biles during her voluntary exit from the 2020 Olympics, she said, "This Olympic Games, I wanted it to be for myself. But I was still doing it for other people. It hurts my heart that doing what I love has been kind of taken away from me to please other people."
.@Simone_Biles' assuredness in speaking her truth and taking ownership of her fate offered permission for athletes and non-athletes alike to talk more openly about challenges they'd once kept to themselves #TIMEPOY https://t.co/O7zocoZh9f


— TIME (@TIME) December 10, 2021
Simone Biles has won seven Olympic medals (4 gold, 1 silver, 2 bronze). She holds the record for most gold medals by a USA Gymnast in a single Olympics. She won four gold medals at Rio Olympics 2016 in team, all-around, vault, and floor events, while she won a silver in team and bronze in beam events at Tokyo Olympics 2020. 
The International Gymnastics Federation has even named four gymnast skills after Simone Biles. She has participated in World Championships in 2013, 2014, 2015, 2018, 2019, and has won  25 medals that include 19 golds, 3 silvers, 3 bronzes medals.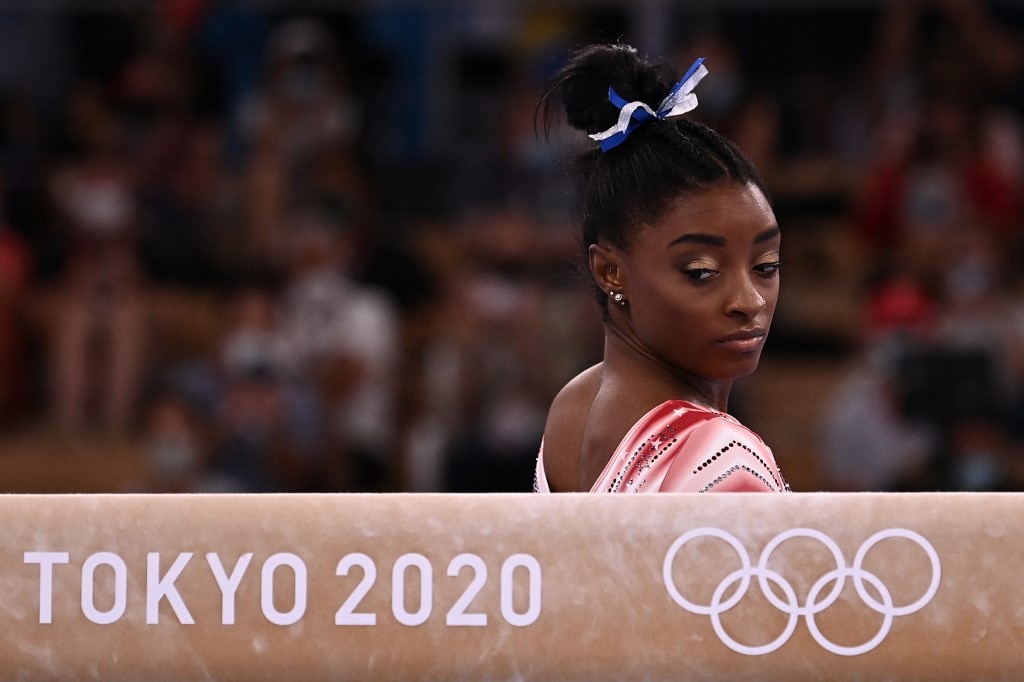 Apart from Biles'contribution to sport, TIME Magazine highlighted the courage shown by the gymnast in a sexual assault case. The 25-year old had to face 'sexual assault' by a former USA gymnastics team doctor Larry Nassar. Biles is the only survivor of that scandal who is still competing.
TIME also described Biles' bravery about speaking the truth as a base for athletes to speak out more openly about their mental health in the future. 
After withdrawing from Tokyo 2020, she was back in therapy and is feeling confident about the decision she made in the Olympic games. "I was torn because things weren't going the way I wanted," she told TIME. "But looking back, I wouldn't change it for anything." 


[ad_2]

Source link